NEWS
--
JULY 2019
On my way to Bath Spa University for this event
Digital Ecologies II: Fiction Machines
I'm presenting a paper here on 'Geo-fictionalising the Atomic Priesthood', and doing a collaborative performance with Harry Meadows - 'Specificities of the Planetary Room'.
I'll also be chairing a panel, then co-editing a special journal edition from the event afterwards, so more info. to come.
--
JUNE 2019
I'm just back from the 'Art and the Anthropocene' conference at Trinity College Dublin. Saw and heard a lot of interesting stuff. I presented a paper on Pazugoo, nuclear materiality and Gabriel Hecht's concept of the 'Interscalar vehicle' which I'll write up and share when I get a chance.
I'll also present a version of this research at 'The Problem with Truth', Arts University Bournemouth Research Conference, Fri 28th June. I'll talk a bit more about Elizabeth Povinelli's work here too.
----
MAY 2019
I'm at the Neuhaus exhibition at Het Nieuwe Instituut, Rotterdam -
a temporary and transdisciplinary academy for more-than-human knowledge
I've made a new Pazugoo installation, including new 3D-prints, in the exhibition, and I'll be back in July to run a new workshop. The exhibition runs until September.
I'm showing my work within the
Z33 Project - Learning from Deep Time
----
APRIL 2019
I'm just back from the Modern 2020 conference in Paris, on Monitoring in Geological Disposal of Radioactive Waste. I presented a poster with Ele Carpenter arguing for the role of Networked and Distributed Art in this context, Ele did a great talk on this too. I then took part in a roundtable discussion on forms of citizen participation.
----------------
NB - UPDATING WEBSITE, I'm currently in the process of updating this site with projects I've been working on over the last couple of years, check back soon to see more.
----------------------------------------
some photos from Pazugoo at Perpetual Uncertainty, Malmo Konstmuseum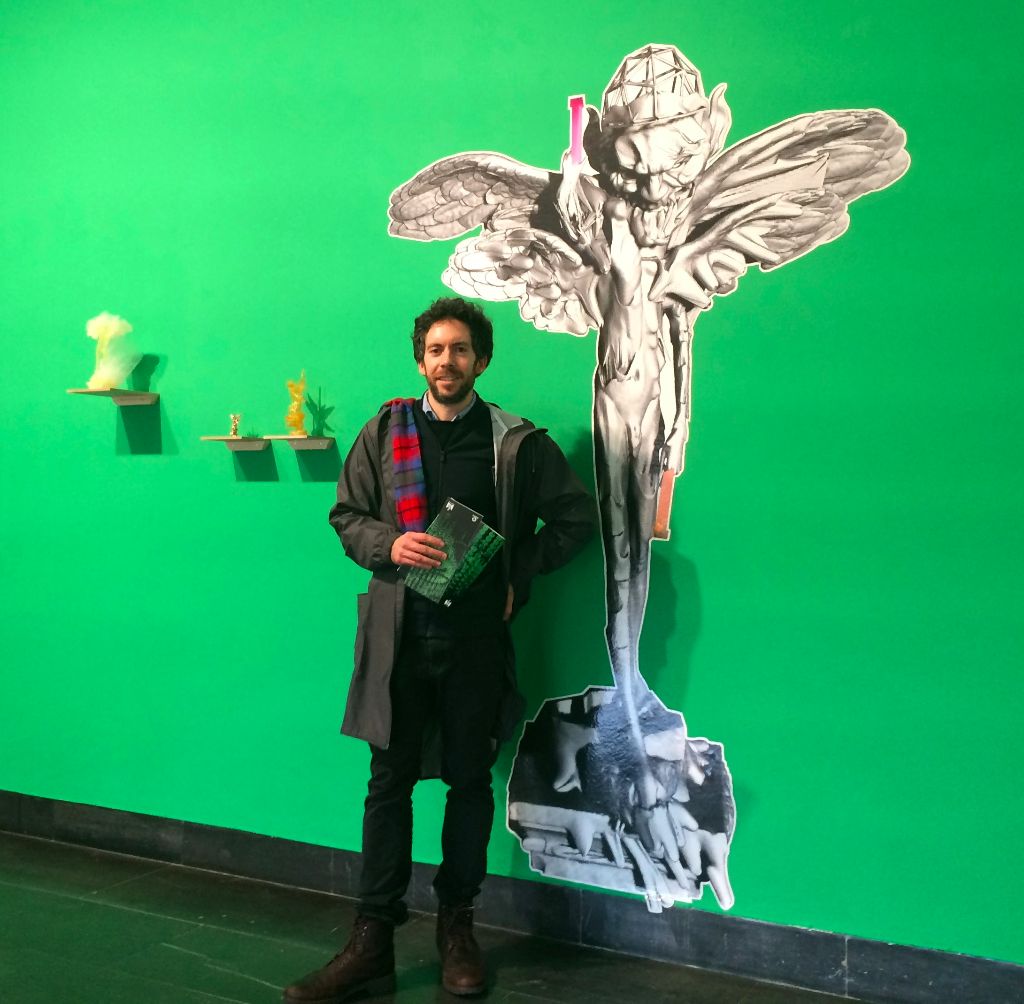 Interview
with Regine Debatty (We Make Money Not Art) on Pazugoo in the
Z33 Exhibition, Belgium